How to Get Ready for the Firework Season Masterclass Friday 13th October 2023
By Alison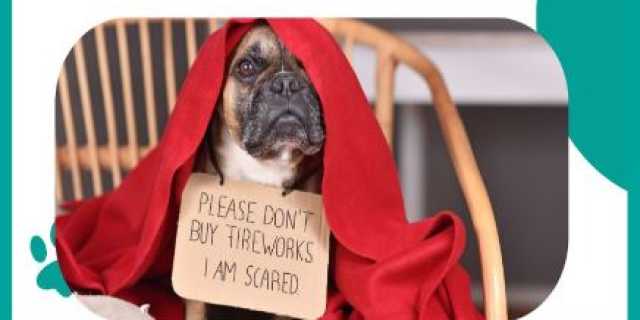 Are you and your dog spooked by fireworks? Do you want to be calm household instead of a quaking one?
Are you already nervous about Halloween coming up as your dog gets spooked by loud noises and gets very afraid and shows signs of anxiety such as
Howling

Trying to run away

Hiding
Do you get nervous around holiday periods (Halloween/Guy Fawkes/4th July/community events/weddings) or anything that you know will be loud noises and possibly fireworks?
Join us for our live Masterclass ' How to Get Ready for the Firework Season' Friday 13th October (unlucky for some..) 17:30-18:30 on Zoom.
It is important that you start this process a few weeks before Halloween and I will show you tips to desensitise your dog ahead of time and to make sure it (and you!) are much calmer whenever Halloween or any other loud event happens!
We will have time for a Q&A session at the end and will give you access to a free resource to help you train your dog.
A replay will be available if you can't attend live or are in a different time zone
The price of this workshop is £45 but did you know if you sign up with monthly membership plan to our Happy and Healthy Dog you will get it as part of your monthly workshop plan along with other benefits such as:
Access to our library of ever involving monthly content (videos/articles/pdf resources) tailored to your needs

Bi-Weekly live Q&A session with Robin

Monthly workshop on canine topics

Training demonstration videos

A private online community where you can connect with other dog lovers and share tips and advice

Affordable price

Learn more about our Society below
or buy from Stripe as an one off event