One year on-my story of rehoming an adolescent Collie
By Alison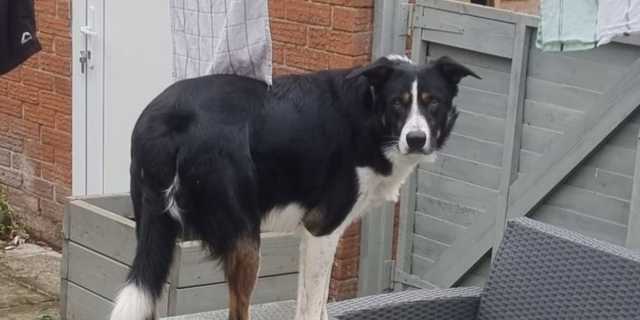 On February 5th, 2022, I was visiting Mid Antrim Animal Sanctuary to talk to a group of adopters about the importance of training and socialisation. I was asked to look at a Collie named Cooper who had just arrived, but at that first meeting he was terrified with his new situation.  He was very nervous and would not approach me.
Then on Feb 25th my friend and colleague Donna showed me a picture of that same dog and suggested that we could adopt and train him, and that we could both work with Cooper to build his confidence and skills. After some careful thought and consideration to the commitment that this would involve, it was decided that we would adopt Cooper and that his new home would be with me and my 3 dogs Maggie, Bill and Jake.
On March 3rd we re-homed Cooper, an entire adolescent male Collie. What seemed like a straightforward adoption and training plan then became a roller coaster, testing me to my limits from the very first day.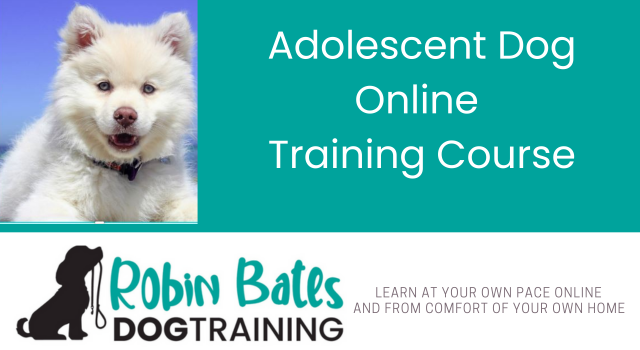 We realised straight away that Cooper was not good in the car as he immediately started bouncing round the backseat and herding traffic, so we weren't off to a great start. He was with us for most of that day however and he seemed sociable, meeting new people and other dogs as well as my own dogs.
We then brought Cooper to my house, after taking him out for a walk with my dogs.  That first night in his new home was difficult for both him and for us.
He ran amok in the house, scent marking curtains, furniture, water bowls, he chewed mats, beds and pulled items off the radiators. He was like a whirlwind; my own dogs became stressed and there was an occasional skirmish between them. I began to wonder how I going to cope and whether I was doing the right thing in taking on this challenge?
On the first night I slept downstairs to make sure all the dogs settled and that there was no trouble between them, and it was quite a restless night.
The second day was a little less stressful, but Cooper's scent marking was still an issue.  He was chewing things, digging holes in the garden, trying to eat plants. The house and garden became a barren mess and I had to hide away items like mats or anything that was easy for him to lift and carry off.
It was extremely difficult for me to balance my work schedule and keep on top of the needs of my other dogs, as well as keeping Cooper out of trouble.  He was very difficult to control outside and often tried to make his escape from the car, so constant vigilance was necessary to keep him out of danger.
There was a morning he jumped past me out of the car and decided to play with traffic, fortunately it was early morning and few cars about.
At this stage Cooper hadn't had any training from me as he wasn't ready for that.  He did not want to learn, and it seemed to take a long time for him to relax enough to learn and train. He was still decompressing from his time in the animal sanctuary and was adjusting to his new home and routine. I did not realise how much this, along with adolescence and the nature of his breed, would affect him. It seemed that the challenges were never ending, and he threw something different at me every day. He herded Maggie (my elderly Lurcher) on walks, while Jake tended to chase him out of the room, and he had occasional fights with Bill.  In short, he was just a bit of a hooligan.
This was the most challenging behaviour I had ever seen in a dog, but I had to remind myself every day that this would pass.  He needed time, sympathy and understanding. To be honest there were times when I wanted to give up on him, he had destroyed my home, garden and car, and I was exhausted. It was a lonely struggle and stressful to manage even as an experienced dog trainer.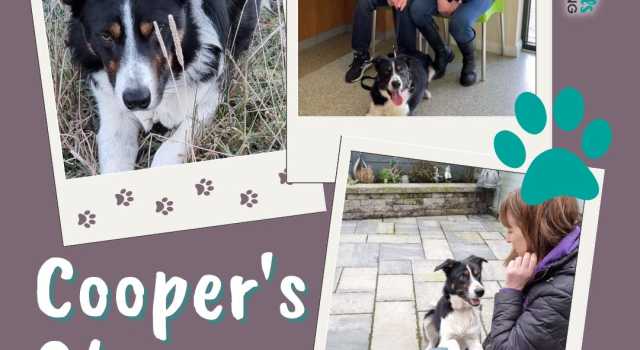 As I know a lot about adolescence , in January 2023 I was asked to speak for the Association of Pet and Dog Trainers (APDT) for their 'Train Your Dog Month 2023' on the subject of adolescence.
You can listen to my interview and those carried out by other dog trainers on subjects as varied as via APDT's YouTube channel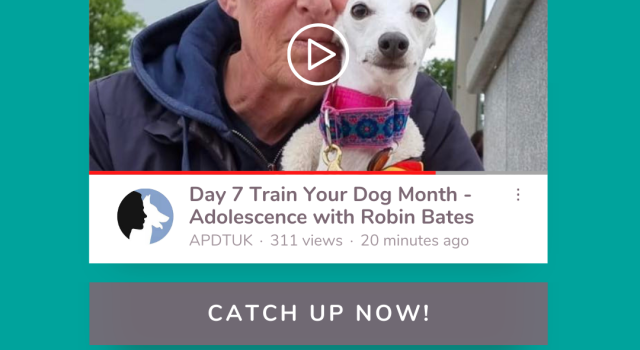 When he started to relax more and focus a little bit better, I was able to begin training him. I started with short, fun sessions in the kitchen, teaching him to sit, wait, come back when called, walk beside me, as well as different tricks and exercises to keep his mind occupied. I was then able to progress working with him in the garden where there were limited distractions, however outside the home I had absolutely no focus or attention from him.
I decided to look for some more specialist information on dealing with the extremes of his behaviour, and joined a Facebook "Collie Car Chasing Challenge" with Sarah Hedderly.  I learned so much from this group, which was useful for me professionally and also good for my relationship with Cooper. As a dog trainer, I am always keen to gather as much knowledge and experience as I can, and I now know so much more about the Collie breed.
I was beginning to see so much change in Cooper's behaviour and he even started to play, which is a sign that dogs feel safe.  Donna looks after him in her pet shop at times, where he has settled well. He has been in Donna's home but Mylo, her Miniature Schnauzer, is not keen on him being at the house so we focus on our group walks, and everything is good. Donna is now spending more time with him and also helps with his ongoing training.
Cooper does not enjoy walking that much at this stage. He gets a longer walk in the morning when it is quiet, however in the afternoon and evening he gets too stressed with noises and other dogs, so he is often happier to be at home, training and playing.
Unfortunately, just before Christmas, Cooper escaped and was in an accident which damaged the ligaments in his back leg. I thought this would be a very traumatic time for us all and set us back with all the progress we had made, however he was a gem.  He accepted short walks, he loved his crate, and thankfully his previous owners had already worked with him in the crate so it was something familiar to him.  He now travels in the crate which makes car journeys a lot less stressful.
Adopting Cooper has been a huge challenge for me however he has taught me so much and is becoming an amazing dog. It has been very motivating, both personally and professionally, to see him progress with time and dedication, which reinforces the benefits of training and how transformative it can be for even the most challenging of cases.  He certainly still has his quirks, but I am working through them and seeing a lot of improvements as time goes on.
We are looking forward to the year ahead with Cooper and will keep you up to date on his progress.
If you have a dog that is an adolescent or coming into adolescence and you are finding it difficult i offer several services to help you keep your sanity and cool!
5 week Adult Dog Training face to face training course (for dogs over 6 months) this is ideal for a dog that has become an adolescent, is a rescued dog, an older dog or a dog who missed out on puppy training.Check out link below to find a date and location near you
Or if you have any specific issues reach out to me directly
This is a picture of Cooper training taken in March 2023 and we are looking forward to the year ahead and will keep you up to date on his progress.