Are you and your pet travel ready?
By Jayne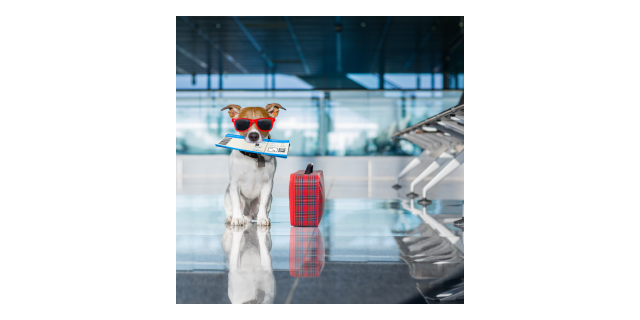 Have you both got your passports ready?
Our dogs are just an extension of our human family aren't they so taking a holiday without them just seems wrong doesn't it?
As residents of NI wanting to travel outside the EU, we humans now have to make sure we have 6 months validity beyond expiry date for travelling to EU countries, but did you know you in some cases you also need a pet passport to travel. 
With Brexit and the UK leaving the EU this means now that there are different regulations for travelling with your pet (a pet is classified as a dog, cat or ferret).
Under the terms of the NI Protocol (currently but all could change!) the regulations for travelling to the Republic of Ireland from Northern Ireland remain the same:
a microchip

a rabies vaccination administered by an authorised vet and must be in date at the time of travel - the animal must be microchipped beforehand and be at least 12 weeks old at the date the vaccine is administered

a valid EU issued pet passport or an EU animal health certificate

Tapeworm treatment for dogs

A check up by your vet
(insert pic of passport)
Read the full regulations here for NI residents on the DAERA website https://www.daera-ni.gov.uk/articles/travelling-pets#:~:text=Travelling%20from%20NI%20to%20the%20Republic%20of%20Ireland%20(ROI)&text=a%20microchip%3B,vaccinated%20for%20the%20first%20time.
The first point of call should always be your own vet.
We have been told generally that you should book an appointment to see your vet 3 days before you travel and then again 3 days after you come back.
If you are living in Northern Ireland and travelling to anywhere else within the EU, as NI remains part of the EU pet travel scheme, NI travellers can obtain a valid EU pet passport in NI.